BOARD OF DIRECTORS
Arati Patel, President ECI (arati@earthchildinstitute.org)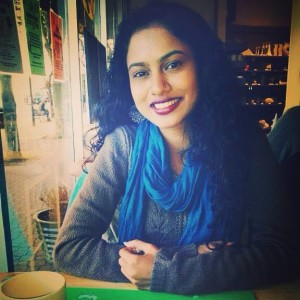 Arati has a degree in Environmental Law and Policy at Vermont Law School. Her areas of expertise include environmental law and policy, environmental education, curriculum development, field research and community outreach. She has worked mobilizing community groups to evaluate health of rivers and educate members on the importance of protecting ecosystems. While living in South Royalton, Vermont Arati created and initiated her own program for young learners called "Exploration Station." Exploration Station is a hands on science and nature program training young learners with the tools and skills needed to become stewards for the environment. While working with ECI, she has been providing assistance to Founder Donna Goodman and Program Manager Bruno Maia on Global Waterschool materials, COP 20, COP 21 side event initiatives and many future ECI projects. Arati is currently based in New Jersey.
Bruno Maia, ECI Brazil (bruno@earthchildinstitute.org)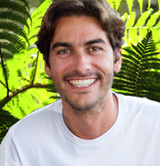 Bruno holds a Master's degree in Education for Sustainability from Griffith University in Australia and a bachelor degree in Social Communication from PUC-Rio in Brazil. His areas of speciality include education, social communication and sustainable tourism. He has more than 10 years of experience working with NGOs, private companies, governmental organizations and academic institutions in Brazil and in Australia. Bruno is currently based in Rio de Janeiro, Brazil.
Cristiana Bàrsony-Arcidiacono, PhD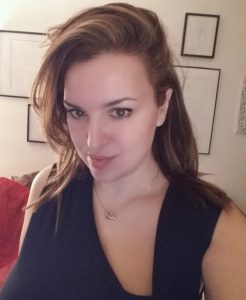 Cristiana is a scientist (PhD in Physics, University College London) zealously engaged in environmental, political and humanitarian projects (disaster risk reduction, water, resilience, mitigation and adaptation, conflicts, complex emergencies, etc).
Following her research activity within Academia, she has worked as a consultant for many international organizations (UN, CARE, AAH). She has evaluated, for instance, the impact of the UN mitigation strategy, Reduction Emission from Deforestation and Degradation, focusing on developing countries (CNRS). As a manager at UNESCO, she has worked on the sustainable management of groundwater resources in the coastal zones of the Mediterranean area. She has also investigated the risks on water resources under climate change and land use growth in Guinea Conakry and Burkina Faso, and the resilience of women savers in Niger.
Her diverse experience and fluency in 5 languages makes her an excellent communicator keen to share her knowledge for the empowerment of children and adolescents through to the Earth Child Institute. Cristiana is currently based in Europe and looking forward to moving to NY.
Jane Nakalema (jane@earthchildinstitute.org)
Jane is a mother of three lovely boys and is based in Uganda. She is a language teacher by profession (Good Shepherd School), and is the founding director of Women's Inspired Actions and Voices and Women of Grace both community based organizations. She is an environmental advocate and has already started tree planting with the students and is very excited to bring environmental education to the community. The Good Shepherd Primary school is located in Katwadde Village, Katwadde Parish, Mukungwe Sub-county, Masaka District of Uganda. The school has so far planted over 103 trees and have agreed that every month they will plant at least 20 trees. They first find people willing to provide space to plant trees on their land and then find the trees to plant. Their next steps will include activities on tree nurturing which ECI will provide.
Karim Mumuni, ECI Ghana (mumuni@earthchildinstitute.org)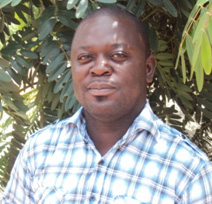 Karim Mumuni has a degree in Social Work and is currently pursuing a B.S. in Psychology at University of Cape Coast. He worked with the Coalition of NGOs in Water and Sanitation (CONIWAS), monitoring and evaluating the performance of NGOs in this sector and assisting in the provision of portable drinking water, empowerment of rural women with skills, and promotion of girl-child education. As the research assistant of the Ghana MDGs/GCAP Secretariat, Karim coordinates the activities of the platform members representing various goals of the MDGs and organizes capacity-building workshops. In 2011 Karim established ECI Ghana, which has since engaged in projects such as empowering students to plant trees, conducting clean-up exercises (WASH), and organizing forums to educate students about the need to keep our environment green and sustainable.
Lauren Jinshil Oliver, PhD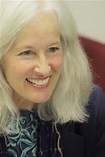 Oliver is an author and co-founder of CirclesWork. She has been sitting in and convening circles for over 40 years. She's a member of The Millionth Circle. Her passion is to teach and share a simple, user-friendly model of circle that can be used by women (and conscious men) around the world. The model emphasizes inclusion and hearing every voice; shared, rotating leadership, to promote power-with and shift from the dominant power-over model; communication tools for expressing strong feelings safely and respectfully — to promote talking straight and making it safe for all; and most important, we express our appreciation and gratitude out loud, to grow the pie of care and love. She has completing 2 books on this subject: one with circle stories, and one on how-to start your circle.
Lee Frankel-Goldwater (lee@earthchildinstitute.org)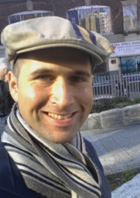 Lee Frankel-Goldwater is a professional environmental educator, writer, project manager, media producer, poet, and musician. A recent graduate of NYU's Environmental Conservation Education masters program, Lee also studied in Israel at the Center for Creative Ecology on Kibbutz Lotan. At Earth Child Institute he has been leading development of the Global Action Classroom—an initiative focused on global youth environmental cooperation. Outside of ECI, Lee is developing mobile applications for encouraging social action, creating mixed media video design, leading peace and environmental education workshops, and doing his best to live a life in connection with the Earth and helping others to do the same.
Lisette Morales (lisette@earthchildinstitute.org)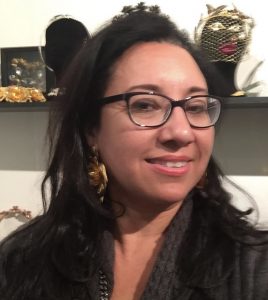 Lisette is a Nicaraguan independent photojournalist, artist, and humanitarian activist based in Florida. She has a degree in Fashion and Sustainability from Parsons School of Design. She is bringing to ECI her experience and skills as a visual documentarian. To view her work please visit her site www.lisettemorales.com