About us > BOARD OF DIRECTORS
Donna Goodman, Founding Director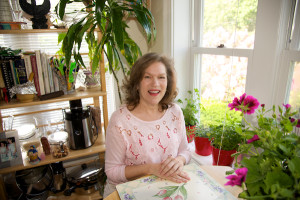 Donna Goodman has been innovating participatory, values-based water and environmental education through the involvement and empowerment of children, adolescents, their families and teachers for over 25 years. Donna served as Programme Advisor, Climate Change and Environmental Education for UNICEF and as a consultant to different organizations within the United Nations system, including UN DPI, UNEP, United Nations Framework Convention on Climate Change, the UN Permanent Forum on Indigenous Issues and World Health Organization. Before joining the United Nations, she was named as one of the top 100 women in global franchising for her work as co-founder of a company called: Little Scientists – A Hands-On Approach to teach science to young people. She is author of a number of United Nations and UNICEF publications, including Every Body Counts, Every Drop Matters: United Nations Classroom Resource Guide on Water and was coauthor of five titles geared to hands-on science education which were published by McGraw-Hill in 1999-2000. Donna is currently based in New York.
Karim Mumuni, Executive Director, ECI Ghana
(mumuni@earthchildinstitute.org)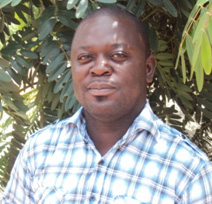 Mumuni has a degree in Social Work and is currently pursuing a B.S. in Psychology at University of Cape Coast. He worked with the Coalition of NGOs in Water and Sanitation (CONIWAS), monitoring and evaluating the performance of NGOs in this sector and assisting in the provision of portable drinking water, empowerment of rural women with skills, and promotion of girl-child education. As the research assistant of the Ghana MDGs/GCAP Secretariat, Mumuni coordinates the activities of the platform members representing various goals of the MDGs and organizes capacity-building workshops. In 2011 Mumuni established ECI Ghana, which has since engaged in projects such as empowering students to plant trees, conducting clean-up exercises (WASH), and organizing forums to educate students about the need to keep our environment green and sustainable.
Lee Frankel-Goldwater, Program Coordinator
(lee@earthchildinstitute.org)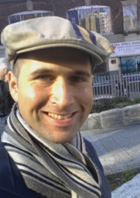 Lee Frankel-Goldwater is a professional environmental educator, writer, project manager, media producer, poet, and musician. A recent graduate of NYU's Environmental Conservation Education masters program, Lee also studied in Israel at the Center for Creative Ecology on Kibbutz Lotan. At Earth Child Institute he has been leading development of the Global Action Classroom—an initiative focused on global youth environmental cooperation. Outside of ECI, Lee is developing mobile applications for encouraging social action, creating mixed media video design, leading peace and environmental education workshops, and doing his best to live a life in connection with the Earth and helping others to do the same.
Arati Patel, Board of Director
(arati@earthchildinstitute.org)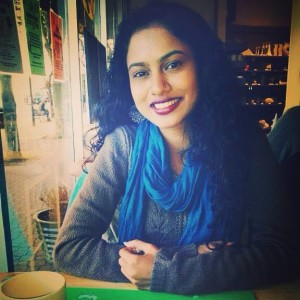 Arati has a degree in Environmental Law and Policy at Vermont Law School. Her areas of expertise include environmental law and policy, environmental education, curriculum development, field research and community outreach. She has worked mobilizing community groups to evaluate health of rivers and educate members on the importance of protecting ecosystems. While living in South Royalton, Vermont Arati created and initiated her own program for young learners called "Exploration Station." Exploration Station is a hands on science and nature program training young learners with the tools and skills needed to become stewards for the environment. While working with ECI, she has been providing assistance to Founder Donna Goodman and Program Manager Bruno Maia on Global Waterschool materials, COP 20, COP 21 side event initiatives and many future ECI projects. Arati is currently based in New Jersey.
Joyce-Lynn (Lyly) Njinga, Co-Chair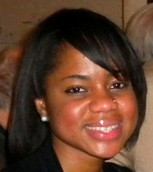 Joyce-Lynn (Lyly) Njinga is a Climate Change Adaptation Specialist in the Environment and Natural Resources Division at International Resources Group (IRG) in Washington, D.C. Prior to joining IRG she was Program Director at Earth Child Institute's headquarters in New York. With a passion and interest to address challenges within the fields of environment, sustainable development, and education, she has been involved in various related research, fieldwork, and advocacy projects. She has worked with local and international organizations in Africa, South America, Europe, and the U.S. Lyly holds a Master's degree in Environment and Sustainable Development from the University College London in the UK and a Bachelor's degree in International Studies with a focus on Global Environmental Policy from American University in Washington D.C.
Ann Smith, ECI Founding Director

"We, the two-leggeds, have finally realized we have made a mess of things and that now is the time to engage our children in finding solutions and actions that will bring lasting peace and prosperity for all creation. I pledge to work with people of all ages in waking them up to the problems and inspiring them to act both locally and globally. When we truly listen to the children and engage them in finding solutions and actions that make dreams a reality, we will succeed. Earth Child Institute is the heart and soul of bringing us together in harmony with the four-leggeds, winged, scaled, and leaves."
Ann Smith is co-director of Circle Connections, Inc and Chair of International Connections for the Sophia Women's World Conference, in Sofia, Bulgaria, 2010. She serves locally and globally as a community and global organizer, mentor, coach, facilitator, educator, consultant, professional speaker, director of worldwide transformational leadership programs, and author.
< Back to About us