About us > DONORS AND SUPPORTERS
Children and adolescents (under the age of 18) comprise more than one-third of the global population and more than half the populations in many developing countries. Yet, programs which seek to encourage their engagement and empower them to think independently and take action to protect and preserve their local environments, reducing risk to the increasing threats of climate change and water scarcity are few and far between, and those that are doing great work are seriously underfunded.

Our donors and supporters are people just like you! They are organizations and individuals who understand their obligation to ensure healthy ecosystems and economic opportunities for present and future generations of children are the best hope for our planet! Help us to applaud our supporters, donate today and please visit our Take Action! Pages to get involved!
UNFCU's support for the Global Action Classroom project
UNFCU programmatic support will enable ECI and partners to expand the scope of the Global Action Classroom project. The grant enables participating classrooms to access the internet, cameras to record their local actions, and an environmental education tool kit complete with tree saplings, water test kits and participatory classroom learning materials. Additional schools are slated to join the conversation throughout the course of the school year and interested groups are encouraged to contact Earth Child Institute directly.
Like A Tree donates $1 for every book sold
Conari Press and Dr. Jean Shinoda Bolen contribute $1 for every hard cover book "Like A Tree: How Trees, Women and Tree People Can Save the Planet". Learn more here.
12 to the 6th Power
Power Heather Brewer of North Carolina runs 12 miles on the 12th of every month as a fundraiser for Earth Child Institute. Learn more here
Earth Child Institute is a Google grants award recipient

The Google Foundation's Google grants program supports organizations sharing Google's philosophy of community service to help the world in areas such as science and technology, education, global public health, the environment, youth advocacy, and the arts.

WAY TO GO Google! Your generous support is helping to create a sustainable future for all of Earth's Children!
United Nations Federal Credit Union recognizes ECI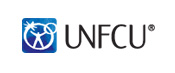 United Nations Federal Credit Union recognizes Earth Child Institute in their Millennium Development Goals NGO Challenge with a $1,000 donation. Thanks so much to our friends at UNFCU!
Planet2025 Network supports ECI's work

Planet2025 Network supports ECI's work through Power of One Schools with a donation of $1,111! Thanks Planet2025!!!
Special thanks

Special thanks to Morgan Stanley Smith Barney Philanthropic Services for including our article "Climate Change and Children" in their March issue of Perspectives in Philanthropy p.38.
< Back to About us