About us > ECI TEAM
Donna L. Goodman, Founder
(donna@earthchildinstitute.org)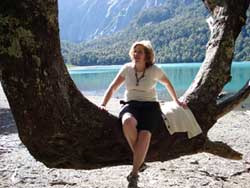 Donna L. Goodman founded Earth Child Institute (ECI), originally under the title "Mother Earth and Me" as a programme of Global Education Associates in 2002. From 2004-2009, she served as Programme Advisor, Climate Change and Environment for UNICEF, initiating development of UNICEF's forthcoming climate change, children and environmental education resource pack (CCCEERP) for Child Friendly Schools as well as leading coordination and documentation of WASH for Schools and child participation in the environment sector programming.Donna has been a champion of the rights and participation of child and young people in the environment sector for more than 25 years and has documented and evaluated water, sanitation and hygiene, environmental education and climate change adaptation initiatives and activities in dozens of countries worldwide. She was a driving force toward the recognition of children and youth as a constituency to the UNFCCC, what is now known as YOUNGO, and is the author of a number of publications which both raise awareness of policymakers to the critical importance of considering young people in emerging policy and promote mainstreaming across sectors toward quality education for sustainable development. She is very pleased and proud to have assembled the young, brilliant and motivated ECI team and as a single mom of Stacey (age 25), Lindsey (age 23) and Elliot Goodman Lee (age 18).Her publication credits include: Adolescent Girls At the Tipping Point of Sustainable Development (UNDP, 2012), UNFCCC and Child Rights An intergenerational view of global environmental policy (IDE 2012), Forest community schools: A child-centered strategy for mitigating leakage in REDD+ (ECI, et al 2011), Healthy Environments for Healthy Children (WHO, UNEP 2010), Climate change Take Action Now (Big 6 Youth organizations and UNICEF, 2010), Climate change and children: A human security challenge, Global climate change and child health (UNICEF Innocenti Research Centre 2009), Climate Change and Children (UNICEF 2007), Every Body Counts, Every Drop Matters: United Nations Classroom Resource Guide on Water (UN DPI 2003) and others
ECI Youth Leaders and Intern
Adam Repose, New York Intern
(Adam@earthchildinstitute.org)
Adam Repose is a graduate from SUNY New Paltz with a double-major in Latin American and Caribbean Studies and Spanish. Adam continued his education by becoming a member of the SUNY Global Engagement Program which immerses students in the world of international affairs through the experience of an internationally recognized internship, weekly colloquium, and research project. At Earth Child Institute, Adam attended UN briefings and conferences to advocate for ECI and to record the most recent global developments on climate change issues and education for children. He has also worked on grant applications, mainly focusing on projects in Africa and Latin America, to ensure future funding and helped interpret research publications from Spanish to English. Adam hopes to continue to use his cultural training and background while utilizing his knowledge and experience of environmental issues to developing positive, mutual understandings between cultures and the environment to protect and preserve the spaces that we all inhabit.
Mako Komano, Japan Partnerships Intern
(Mako@earthchildinstitute.org)
Mako Komano is a graduate of State University of New York at New Paltz with a major of international relations in the Middle East. Since her childhood experience as a member of the farm family in Japan and her current life in New Paltz, Mako has developed a strong interest in a sustainable life style and an importance of taking care of the local environment. At ECI, Mako works for translating our website in Japanese for GAC and expanding its partnership in Japan.
Cecilia Stein, Intern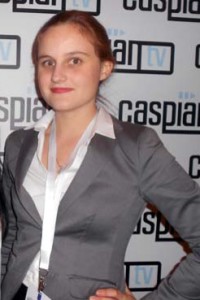 Cecilia Stein is a Brooklyn native and a graduating senior of SUNY New Paltz's International relations program. Throughout her undergraduate career, she has had a passion for environmental justice and human rights. Her passion grew when she spent a semester studying in South Africa and worked as a volunteer with the SHAWCO Education organization. At SUNY New Paltz, Cecilia has worked at a regional public policy institute where she researched ways to improve water protection in the Hudson Valley. She has also held internships at the U.S. Court of International Trade and with the NYC Department of Environmental Protection. At her internship with ECI, she has been working with Founder Donna Goodman to support a review of international agreements related to Article 6 of the UNFCC and is assisting in developing guidelines for their implementation.
(yvonne@earthchildinstitute.org)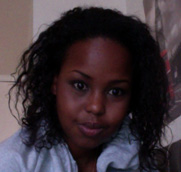 Yvonne Maingey is a graduate of the London School of Economics Law School and is a May 2012 Master's candidate in the Environmental Conservation Education program at New York University. In addition to serving as a junior board member and a Youth Advisor for the UNEP Tunza Program, as a teen Yvonne hosted a children's television program where she taught children arts and crafts using waste materials. During her ECI internship Yvonne has been facilitating the ongoing partnership between ECI and PCI Media Impact, supporting the Global Action Classroom initiative, and developing a curriculum on the use of indigenous knowledge for environmental education.
In addition, she has written and edited several UNEP publications and continues to use her experiences to develop her skills to be a better environmental leader in her country, Kenya.
Hana Takebe, Global Compact Intern
(Hana@earthchildinstitute.org)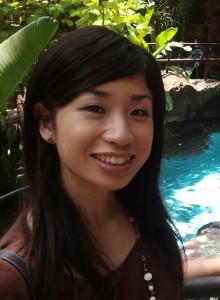 Hana Takebe is a graduate student in the Environmental Conservation Education program at New York University. As a junior high school teacher in her native Japan, after the earthquake and tsunami in her country in 2011, she did volunteer work at an environmental education center which was used as an evacuation center for children of refugees from Fukushima nuclear disaster. While working there, she reaffirmed the necessity of building a healthy and sustainable environment for the next generation. At ECI Hana works in developing a partnership program with United Nations Global Compact members.
Alexander Wegner, Youth Team Leader / Advisor, Qatar
(alex@earthchildinstitute.org)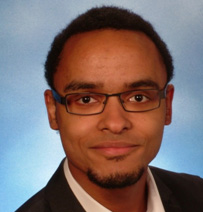 Alexander M. Wegner—a former UNICEF Youth Advocate for Poverty Alleviation and Education for Sustainable Development with experience in social innovation—is Founder & Director of the Center for Awakened Policy (CAP), whose aim is to build awareness about and commitment to sustainable development as a pathway to systemic change. Alexander is also dedicated to ECI, as a Team Leader and Youth Advisor, and lobbies for education reform as a One Young World Ambassador. At Georgetown University School of Foreign Service in Qatar, Alexander is currently pursuing a B.Sc. in Foreign Service with a major in Culture & Politics, striving to become a practicing intellectual in the field of education innovation.