WHO-WE-ARE > OUR PARTNERS
Our donors and supporters are people just like you! They are organizations and individuals who understand their obligation to ensure healthy ecosystems and economic opportunities for present and future generations of children are the best hope for our planet!
Swarovski Waterschool

ECI is the partner responsible for begining the implementation of the Swarovski Waterschool in 2014-2017 in Brazil along the Amazonas, Tapajós and Arapiuns rivers in the State of Pará. The aim of the project is to support and develop practical water education activities and strengthen the perspective of children and their families through the conservation of their habitat. The project encourages the sharing of experiences and actions in water education and environmental stewardship with the school communities and civil society in a way that will both raise awareness and inspire practical and sustainable local actions to protect waterways and riverside communities. Swarovski Waterschool in Brazil is supported by the University of West of Pará (UFOPA), Santarém Municipality, Santarém Secretary of Education and the United Nations Children's Fund (UNICEF).
UNFCU's support for the Global Action Classroom project
UNFCU programmatic support will enable ECI and partners to expand the scope of the Global Action Classroom project. The grant enables participating classrooms to access the internet, cameras to record their local actions, and an environmental education tool kit complete with tree saplings, water test kits and participatory classroom learning materials. Additional schools are slated to join the conversation throughout the course of the school year and interested groups are encouraged to contact ECI directly.
Like A Tree donates $1 for every book sold
Conari Press and Dr. Jean Shinoda Bolen contribute $1 for every hard cover book "Like A Tree: How Trees, Women and Tree People Can Save the Planet". Learn more here.
Earth Child Institute, Inc. is a Google grants award recipient

The Google Foundation's Google grants program supports organizations sharing Google's philosophy of community service to help the world in areas such as science and technology, education, global public health, the environment, youth advocacy, and the arts.

WAY TO GO Google! Your generous support is helping to create a sustainable future for all of Earth's Children!
United Nations Federal Credit Union recognizes ECI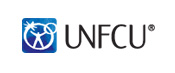 United Nations Federal Credit Union recognizes ECI in their Millennium Development Goals NGO Challenge with a $1,000 donation. Thanks so much to our friends at UNFCU!
Planet2025 Network supports ECI's work

Planet2025 Network supports ECI's work through Power of One Schools with a donation of $1,111! Thanks Planet2025!!!
Special thanks

Special thanks to Morgan Stanley Smith Barney Philanthropic Services for including our article "Climate Change and Children" in their Winter 2010 issue of Perspectives in Philanthropy p.38.
< Back to About us