About us > SPECIAL ADVISORS
Jean Shinoda Bolen
Jean Shinoda Bolen, M.D., is a psychiatrist, Jungian analyst, and an internationally known author and speaker who draws from spiritual, feminist, Jungian, medical, and personal wellsprings of experience. She is the author of Like a Tree: How Trees, Women, and Tree People Can Save the Planet, The Tao of Psychology, Goddesses in Everywoman, Gods in Everyman, Ring of Power, Crossing to Avalon, Close to the Bone, The Millionth Circle, Goddesses in Older Women, Crones Don't Whine, and Urgent Message from Mother. She is a Distinguished Life Fellow of the American Psychiatric Association, a former clinical professor of psychiatry at the University of California at San Francisco, and a past board member of the Ms. Foundation for Women and the International Transpersonal Association. She was a recipient of the Institute for Health and Healing's "Pioneers in Art, Science, and the Soul of Healing Award," and is a Diplomate of the American Board of Psychiatry and Neurology. She was in two acclaimed documentaries, the Academy-Award winning anti-nuclear proliferation film Women—For America, For the World, and the Canadian Film Board's Goddess Remembered.
The publisher of Like a Tree is donating one tree for every book sold to Earth Child Institute's Power of One Child + One Tree Campaign in Togo, West Africa.
Adam Kuleit Ole Mwarabu Lemareka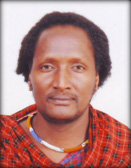 Adam Kuleit Ole Mwarabu Lemareka is a Maasai Junior Elder with special duties, PARAKUIYO MAASAI – early adulthood. The government of traditional Maasai tribes is organised according to an age-set practice. The male age-set role of Junior Elder, which sits between those of Warrior and Elder, is the role of ruling authority. In current times, the responsibilities of the Parakuiyo Junior Elders include dealing with the new set of harsh conditions facing the Maasai of Tanzania due to colonisation and modernisation of eastern Africa: evictions, relocation and confiscation of livestock, environmental degradation, and the negotiation of communications and collaboration with new peoples and cultures throughout Africa and the world. Adam is also involved with the organization of efforts to record and teach traditional Maasai knowledge to the displaced children of the tribe; advocacy for pastoralist rights in Tanzania and internationally; and travel to and participation at international academic and political negotiation conferences.In 2009 Adam was a participant at a regional conference on the future of pastoralism in eastern Africa, held in Addis Ababa, Ethiopia; he was an invited speaker at the Albrecht Daniel Thaer Kolloquium 2009, "Exploring the Nexus of Science, Development and the Quest for Africa," at Humboldt-Universität in Berlin; and he collaborated with colleagues in Germany and the UK in preparation for establishing a Shepherd School to remember and teach traditional Maasai knowledge to the displaced children of the Parakuiyo and other pastoralist tribes. In 2008, Adam was a representative of the Voice of Local and Indigenous Peoples at the Ninth Conference of the Parties to the Convention on Biodiversity (COP9) in Bonn; he presented the paper, "Parks, People and Preservation: Life between two worlds in the Usangu plains" at the ISEE 2008 Conference "Applying Ecological Economics for Social and Environmental Sustainability" in Nairobi; and he served as a representative of Indigenous peoples at Conference of the Parties to United Nations Framework Convention on Climate Change at COP17 in Durban, South Africa.
Mansoor Muzafar Ali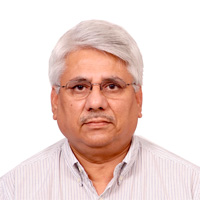 Mr. Mansoor Ali is a professional who has been working in the field of social engineering and human development since 1974. He has worked with national and regional Governments, Civil Society Groups and with UNICEF in programs on public policy, socio economic equity, safe water, sanitation and hygiene improvement, community capacity development, gender issues and disaster risk reduction and recovery.

Mr. Ali was trained as a hydro-geologist and as a project manager with specialization in drinking water quality, in low cost technology development and in assessing environmental impacts. He has also focused on development of community based solutions for mitigating water scarcity and disease prevention. In UNICEF, he was involved for the last 29 years on execution of national programs on water, sanitation, health, nutrition and education which included assisting Government in the development of national sector strategies and designing complementary assistance packages for UNICEF support in several countries in Asia and Africa. His has made major contributions to UNICEF supported national programs in India, Nepal, Bangladesh, Sri Lanka, Nigeria, Mali, Burkina Faso, Togo, Ghana, Sudan, Kenya, Tanzania, Indonesia, Laos and in the Maldives.

His years in UNICEF have been influenced by the socio-economic impact of access to basic services (access to better health, improved hygiene, safe water and basic education) on the survival and development of young children. This has resulted in his efforts to provide gender and child sensitive responses through UNICEF's work on a range of interventions; to ensure availability of basic services to deprived communities, and to foster partnerships for a broader social development agenda.

Mr Ali has recently retired from UNICEF where he last served as Special Advisor to the Director, Program Division at UNICEF Headquarters in New York. He currently resides in Hartsdale, New York.
Howard Schiffman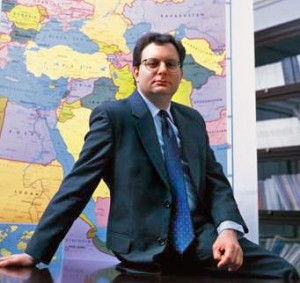 Dr. Howard S. Schiffman is an international lawyer with diverse interests in public international law, the law of the sea, marine conservation law and policy and dispute settlement. From 2010-2013 Dr. Schiffman served as Visiting Associate Professor of Environmental Conservation Education at New York University where he taught Contemporary Environmental Debates, International Environmental Governance and supervised the Environmental Conservation Education internship course where several of his students interned with ECI. Dr. Schiffman has published widely on global conservation and environmental dispute settlement including two books (Marine Conservation Agreements, Martinus Nijhoff-Brill (2008) and Green Issues and Debates: An A-to-Z Guide (ed.), Sage (2011)) as well as numerous scholarly articles. Howard is committed to environmental education as a tool to address serious environmental problems.
Howard earned a B.A. from Boston University, a J.D. from Suffolk University Law School in Boston, a LL.M. (Master of Laws) in International and Comparative Law from George Washington University Law School and a Ph.D. from the Cardiff University Law School (Wales, UK).
---
Carole Hart – Producer/Director "For the Next Seven Generations"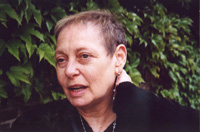 Carole is an award-winning television and film producer/writer. She began her career working with her partner and husband, Bruce Hart, as one of the original writers of Sesame Street, for which she won her first Emmy. She also produced in partnership with Marlo Thomas the now classic children's album, Free To Be…You and Me, which they then turned into a book and a Peabody-winning television special. Her credits also include a number of movies made for television, including Sooner or Later, a movie musical that generated a top ten song and a Platinum soundtrack album, and Leap of Faith, a groundbreaking true story of a woman who brought her cancer into remission through alternative means. She also created and produced an innovative Emmy-winning NBC series for adolescents, Hot Hero Sandwich, and again with Ms. Thomas, a multi-award winning mixed-media documentary for the Lifetime Channel, Our Heroes, Ourselves. Recently, she produced and directed an award-winning feature documentary, For the Next 7 Generations, about the formation and journey of the International Council of Thirteen Indigenous Grandmothers, a group of Medicine Women and Shamans from around the world.
< Back to About us