SPECIAL ADVISORS
Donna Goodman, ECI Founding Director Emerita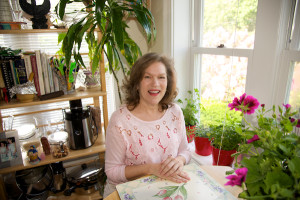 Donna Goodman has been innovating participatory, values-based water and environmental education through the involvement and empowerment of children, adolescents, their families and teachers for over 25 years. Donna served as Programme Advisor, Climate Change and Environmental Education for UNICEF and as a consultant to different organizations within the United Nations system, including UN DPI, UNEP, United Nations Framework Convention on Climate Change, the UN Permanent Forum on Indigenous Issues and World Health Organization.
Before joining the United Nations, she was named as one of the top 100 women in global franchising for her work as co-founder of a company called: Little Scientists – A Hands-On Approach to teach science to young people. She is author of a number of United Nations and UNICEF publications, including Every Body Counts, Every Drop Matters: United Nations Classroom Resource Guide on Water and was coauthor of five titles geared to hands-on science education which were published by McGraw-Hill in 1999-2000. Donna is currently based in New York.
Feather Project YouTube interview with Donna Goodman
Ann Smith, ECI Founding Director Emerita

Ann Smith is co-director of Circle Connections, Inc and Chair of International Connections for the Sophia Women's World Conference, in Sofia, Bulgaria, 2010. She serves locally and globally as a community and global organizer, mentor, coach, facilitator, educator, consultant, professional speaker, director of worldwide transformational leadership programs, and author.
"We, the two-leggeds, have finally realized we have made a mess of things and that now is the time to engage our children in finding solutions and actions that will bring lasting peace and prosperity for all creation. I pledge to work with people of all ages in waking them up to the problems and inspiring them to act both locally and globally. When we truly listen to the children and engage them in finding solutions and actions that make dreams a reality, we will succeed. Earth Child Institute is the heart and soul of bringing us together in harmony with the four-leggeds, winged, scaled, and leaves." – Ann Smith
Dr. Howard Schiffman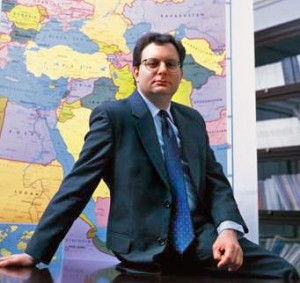 Dr. Howard Schiffman is an international lawyer with diverse interests in public international law, the law of the sea, marine conservation law and policy and dispute settlement. From 2010-2013 Dr. Schiffman served as Visiting Associate Professor of Environmental Conservation Education at New York University where he taught Contemporary Environmental Debates, International Environmental Governance and supervised the Environmental Conservation Education internship course where several of his students interned with ECI. Dr. Schiffman has published widely on global conservation and environmental dispute settlement including two books (Marine Conservation Agreements, Martinus Nijhoff-Brill (2008) and Green Issues and Debates: An A-to-Z Guide (ed.), Sage (2011)) as well as numerous scholarly articles. Howard is committed to environmental education as a tool to address serious environmental problems.
Howard earned a B.A. from Boston University, a J.D. from Suffolk University Law School in Boston, a LL.M. (Master of Laws) in International and Comparative Law from George Washington University Law School and a Ph.D. from the Cardiff University Law School (Wales, UK).
Ş. İlgü Özler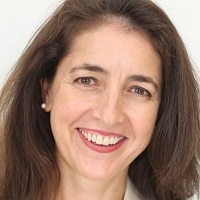 Ş. İlgü Özler is an Associate Professor of Political Science and International Relations at SUNY New Paltz.  She is the founder and director of the SUNY Global Engagement Program in New York City. Her previous research focused on civic engagement as it relates to political parties, non-governmental organizations and social movements.  She has conducted research in Turkey, Mexico and Chile. Her most recent work focuses on human rights and global governance at the United Nations.  Her publications appeared in various academic journals including Sociological Perspectives, Ethics and International Affairs, Representation, Journal of Civil Society, Democratization, Latin American Perspectives, Global Environmental Politics, Mexican Studies, and Turkish Studies. Her teaching has incorporated innovative experiential learning in courses related to the United Nations and global engagement through civil society organizations.   She has been active in the United Nations Association and Amnesty International in various capacities.  She served as an officer on the Board of Amnesty USA (2017-2020) focusing especially on global strategic planning and policy work.  Özler received her Ph.D. in Political Science from University of California, Los Angeles (2003).