Arati Patel, ECI USA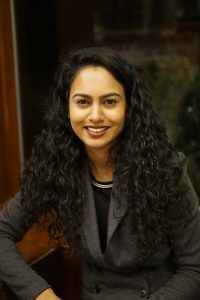 Arati strongly believes in investing in environmental education and experiential opportunities for the youth. "When we invest and believe in the youth, remarkable change can happen. Their energy and hunger to learn and spread knowledge is truly inspiring and that is why I will continue to advocate for them." At Earth Child Institute, she has been leading the nonprofits organizational and programmatic areas. Her goal is to create a Youth Board providing young children with the ability to voice their concerns and take action not only at the local level but international level. Arati has advocated for children and climate change while attending United Nations Framework Convention on Climate Change COP 20, COP 21, COP 22, as well as High Level UN events. Arati is currently based in New Jersey.
Bruno Maia, ECI Brazil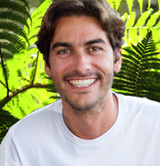 Bruno holds a Master's degree in Education for Sustainability from Griffith University in Australia and a bachelor degree in Social Communication from PUC-Rio in Brazil. His areas of speciality include education, social communication and sustainable tourism. He has more than 10 years of experience working with NGOs, private companies, governmental organizations and academic institutions in Brazil and in Australia. Bruno is currently based in Rio de Janeiro, Brazil.
Karim Mumuni, ECI Ghana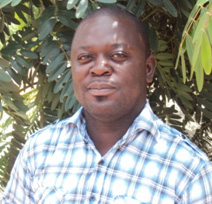 Karim Mumuni has a degree in Social Work and is currently pursuing a B.S. in Psychology at University of Cape Coast. He worked with the Coalition of NGOs in Water and Sanitation (CONIWAS), monitoring and evaluating the performance of NGOs in this sector and assisting in the provision of portable drinking water, empowerment of rural women with skills, and promotion of girl-child education. As the research assistant of the Ghana MDGs/GCAP Secretariat, Karim coordinates the activities of the platform members representing various goals of the MDGs and organizes capacity-building workshops. In 2011 Karim established ECI Ghana, which has since engaged in projects such as empowering students to plant trees, conducting clean-up exercises (WASH), and organizing forums to educate students about the need to keep our environment green and sustainable.
Lee Frankel-Goldwater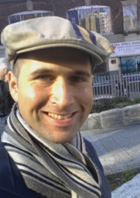 Lee Frankel-Goldwater is a professional environmental educator, writer, project manager, media producer, poet, and musician. A recent graduate of NYU's Environmental Conservation Education masters program, Lee also studied in Israel at the Center for Creative Ecology on Kibbutz Lotan. At Earth Child Institute he has been leading development of the Global Action Classroom—an initiative focused on global youth environmental cooperation. Outside of ECI, Lee is developing mobile applications for encouraging social action, creating mixed media video design, leading peace and environmental education workshops, and doing his best to live a life in connection with the Earth and helping others to do the same.