Earth Child Institute Brazil
We are the South American headquarters of ECI International. Our mission aims to empower children and young people today toward a sustainable tomorrow. In this context, we are committed to deal with environmental issues by investing in hands-on educational projects with and for children, both in and out of schools.
ECI Brazil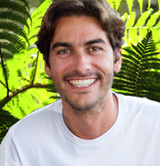 Bruno Maia
(bruno@earthchildinstitute.org)
Bruno holds a Master's degree in Education for Sustainability from Griffith University in Australia and a bachelor degree in Social Communication from PUC-Rio in Brazil. His areas of speciality include education, social communication and sustainable tourism. He has more than 10 years of experience working with NGOs, private companies, governmental organizations and academic institutions in Brazil and in Australia. Bruno is currently based in Rio de Janeiro.
ECI Brazil Partners
Swarovski Waterschool
Municipality of Santarem
Federal University of West Para (UFOPA)
UNICEF
Amazonas Sustainable Foundation (FAS)
Project WET Foundation
Parque School – Rio de Janeiro
UN Habitat
Municipal Deparment of Education – Rio de Janeiro
EMATER
ECI Brazil Projects


ECI Brazil is the local partner responsible for the implementation of the Swarovski Waterschool in 2014-2015 along the Amazonas, Tapajós and Arapiuns rivers in the State of Pará. The aim of the project is to support and develop practical water education activities and strengthen the perspective of children and their families through the conservation of their habitat. The project encourages the sharing of experiences and actions in water education and environmental stewardship with the school communities and civil society in a way that will both raise awareness and inspire practical and sustainable local actions to protect waterways and riverside communities. Swarovski Waterschool in Brazil is supported by the University of West of Pará (UFOPA), Santarém Municipality, Santarém Secretary of Education and the United Nations Children's Fund (UNICEF).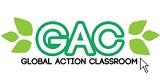 Among the actions carried out by ECI Brazil, the Global Action Classroom (GAC) has been implemented in the country to connect kids and young people to discuss environmental issues. We are working in cities (such as Rio de Janeiro, where the ECI Team is located) as well as in rural areas (such as small villages in the Amazon Rainforest). The introduction of the GAC by Earth Child Institute in Brazil has provided the youth the opportunity to learn and share experiences digitally.
.:Read the article published by the Outreach Magazine during the COP18 about GAC in Brazil.
.:Watch the video with brazilian youth discussing the future they want, theme of the GAC Brazil 2012.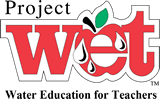 ECI Brazil was the local partner responsible for the implementation of the Project WET (Water Education for Teachers) in 2012-2013. Since 1984, the Project WET Foundation has dedicated itself to the mission of reaching children, parents, teachers and community members of the world with water education. In Brazil, the ECI Team is coordinating the implementation of this project in six favelas in Rio de Janeiro (Andarai, Borel, Formiga, Macacos, Salgueiro and Turano). We are bringing the Project WET methodology and adapting to the local reality and needs to these six favelas, 50 Municipal Schools, 100 educators and 20.000 kids and youth in Rio. We aim to empower these people to deal with issues related to water by stimulating them to think critically and act toward a sustainable future for their communities.